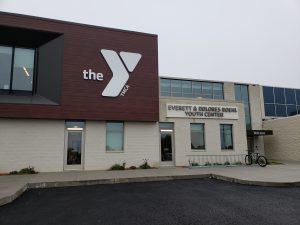 The Marshfield Center offers a variety of program options. We have one Infant/Toddler classroom that runs year-round, Monday thru Friday from 7:30am-4:15pm. There are three preschool classrooms. Two morning session from 8:00am-11:30am and two afternoon session from 11:30am-3:00pm. These class are held Tuesday thru Friday. Head Start provides transportation for these classrooms.
Our third classroom is a combination Head Start and 4-Year-Old Kindergarten (4K) class which runs from 7:30am-2:40pm for children enrolled in the Marshfield Public School 4K program. The combination 4k/Head Start classroom uses the Marshfield Bus Company for transportation.
All classroom closely follows the Marshfield Public Schools Calendar.
Marshfield Numbers To Know
Family Service Worker
Larissa
715-384-3552
ldillenbeck@woodcoheadstart.org
Teacher's Line: 715-387-3223
Transportation: 715-384-4698
Location and Directions